Bentley Systems acquires FEA software developer Adina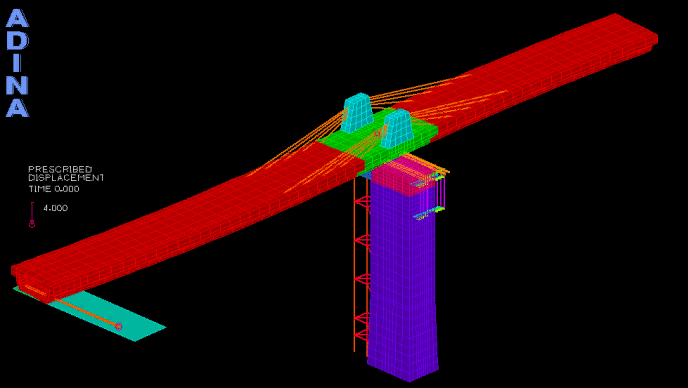 Software program and workforce will increase nonlinear simulation throughout infrastructure engineering
---
Bentley Devices has acquired Adina, a developer of finite aspect analysis (FEA) computer software applied by civil, structural, and mechanical engineers on a assortment of initiatives including structures, bridges, stadiums, force vessels, dams, and tunnels.
According to Bentley, the company's software program provides 'robustness' across disciplines, components, and simulation domains (constructions, mechanical, fluids, thermal, electromagnetic, and multi-physics), to permit engineers to perform 'comprehensive' protection and functionality studies exactly where reliability and resilience are of significant great importance.
Adina's technological know-how will also be used within just digital twins of current infrastructure assets, through Bentley's iTwin system. In accordance to Bentley, it can help simulate responses and vulnerabilities to stresses so intense that nonlinear outcomes ought to be considered—caused (for occasion) by seismic, wind, flood, stress, thermal, collision, or blast forces.
Bentley states the software's nonlinear simulation abilities will enhance its existing bodily simulation purposes — at the moment spanning STAAD, RAM, SACS, Moses, AutoPipe, Plaxis, Leap, RM, LARS, SPIDA, and PLS.
"Incorporating Adina and its creators is very enjoyable for all of our engineering simulation teams, as it will also be for present and new buyers," stated Raoul Karp, vice president, engineering simulation at Bentley Systems.
"Dr. Bathe practically wrote the e-book on advancing finite component simulations, and the Adina Program gives the reference for benchmarking all other disparate assessment ways. We will now be able to extend nonlinear realism across all of our infrastructure electronic twin simulation choices."